Exercising consistently is hard
80% of New Year's resolutions fail in 2 months...
🎯
Set a goal
"I want to lose weight"
"I want to go gym 3x a week"
🏃
Try your best
Buy new shoes
Get gym membership
🤦
But life doesn't change...
"I'm not motivated"
"I forget my new habit"
GAMIFICATION
Make workouts fun
Choose your workout avatars 🏋️ amongst 37 characters.
Track your progress to gain XP and level them up!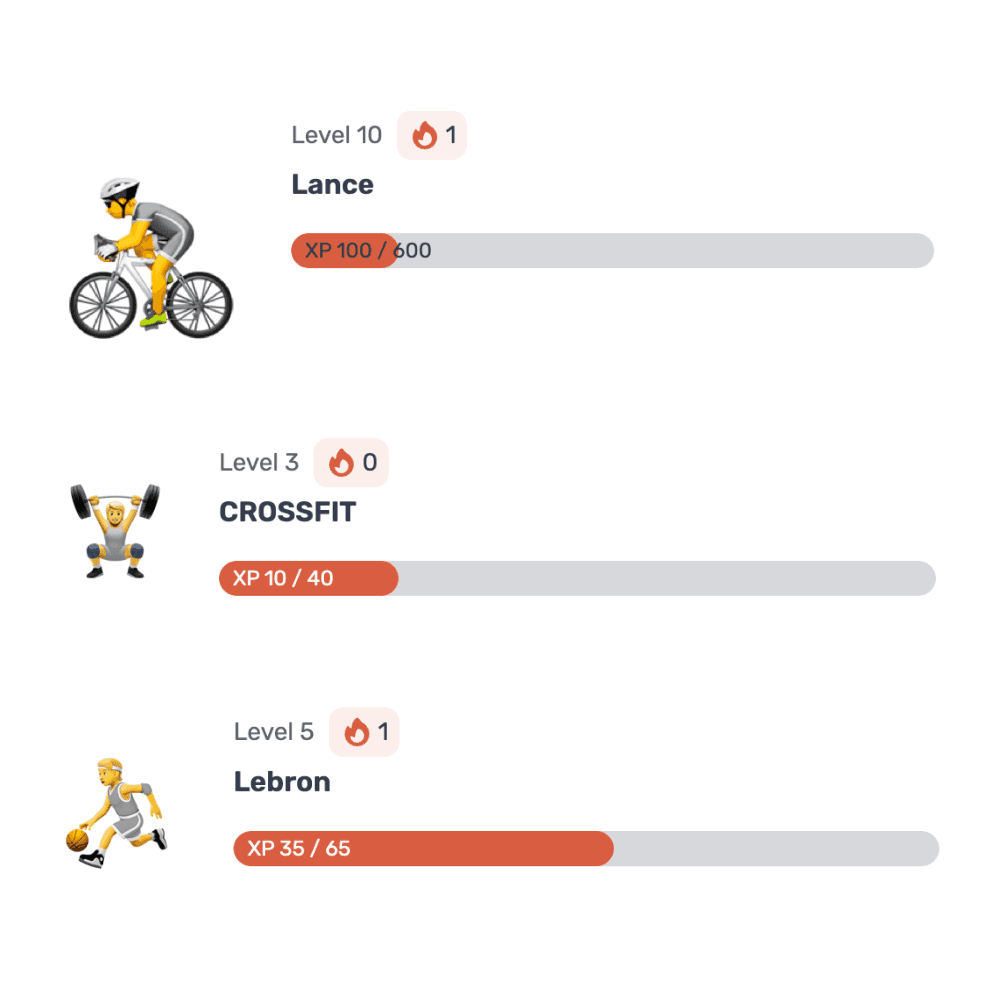 FOMO
Never miss your goal
If you don't stick to your goal, your avatar loses XP and shrinks...
A good reason to put on your workout shoes!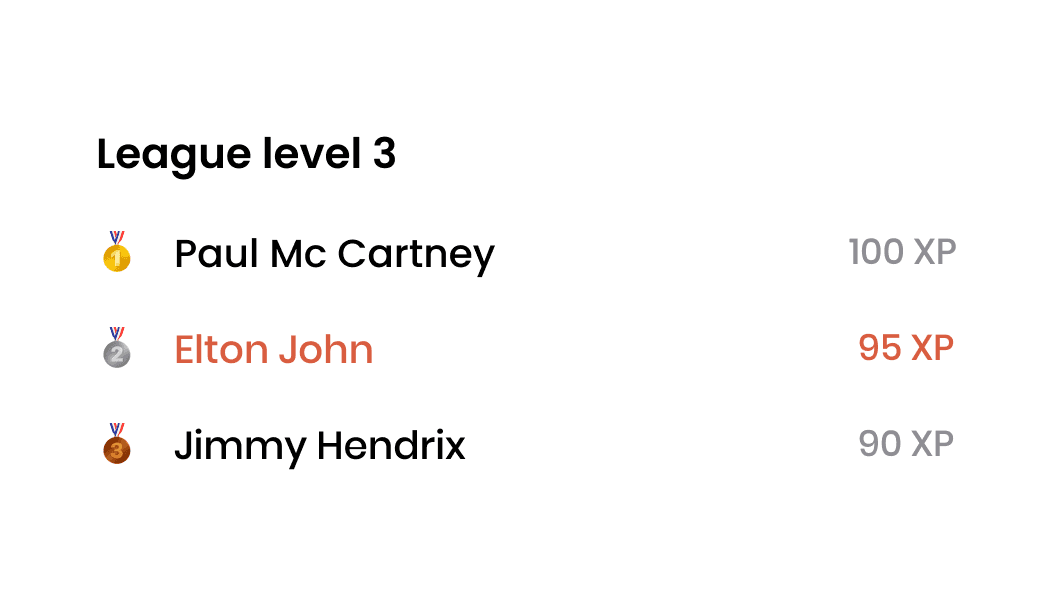 social accountability
Climb leaderboards
The more XP you earn, the higher you rank in your league. Get that 🥇 golden medal!
Level up workout avatars!
Discover
Start free and see how it works for you
Free
Get started
1 workout avatar
Compete on 1 leaderboard
Sync on iOS, Android & Web
Premium
Take your workouts to the next level
$19
Pay once, unlock forever
Get started
Everything on discover, plus...
Unlimited workout avatar
Compete on all leaderboards